Profile

see how i'll leave with every piece of you,
don't underestimate the things that I will do
Free Account
Created on 2012-01-20 16:24:52 (#1438252), last updated 2012-01-20 (296 weeks ago)
0 comments received, 0 comments posted
1 Journal Entry, 1 Tag, 0 Memories, 1 Icon

About

Mini Bio
I'm addicted to any kind of land comms and graphics comms, so be aware that
there will not be much about my private life, although I might sometimes wank
about my bad days or shout yippee when I have a good day, but mainly this is
all about fandoms, comms and stuff like that...

I tender to whine, rant, ramble, make graphics, and flail along my fandoms.
I always go with glitter in my face and black/blue nail polish on my nails.
I might offense people, but it's up to you, will you take it seriously or not.
I'm in love with amazing artist and his hot boyfriend.

about friend stuff: since my journal is now pretty much public, you're free to add me if you want.
I will add everyone who want's to get know me and read my dark side, so don't be shy.

My main journal is in here: outlawsoflovexo @ livejournal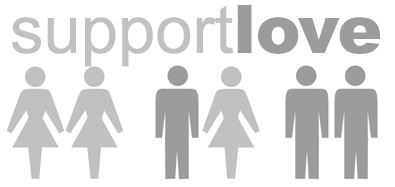 Support love.

Connect
adam lambert
,
adam/sauli
,
addictions
,
allison iraheta
,
american idol season 8
,
art
,
arthur/morgana
,
astronomy
,
avatar
,
berting
,
big bang theory
,
bones
,
buffy
,
castle
,
charmed
,
coffee
,
creativity
,
criminal minds
,
daydreaming
,
disney
,
dreams
,
fandom
,
fanfiction
,
fire
,
foreign languages
,
friends
,
game of thrones
,
gay rights
,
glam
,
glam nation
, glamberts,
glee
,
glitter
,
graphics
,
harry potter
,
icons
,
johnny cash
,
kradam
,
kris allen
,
kris/adam
,
lambski
,
magic
,
merlin
,
morgana
,
movies
,
music
,
musicals
,
ncis
,
open-minded people
,
reading
,
real person fiction
,
rpf
,
sauli koskinen
,
sleep
,
stars
,
the vampire diaries
,
tommy joe ratliff
,
vampires
,
werewolves
,
writing

People
[View Entries]

Communities
[View entries]

Member Of (1):

Subscriptions (4):

Administrator Of (0)

Feeds
[View Entries]

Subscriptions (0)

Linking
To link to this user, copy this code:
On Dreamwidth:
Elsewhere: